Here's a few reasons you should pick up Orson, book one in the Lucid Chronicles right now!I received a brilliant honest review from a podcast site, Amanda received an advanced copy of Orson and let us know her thoughts on it! Click here for – Geek Herring review!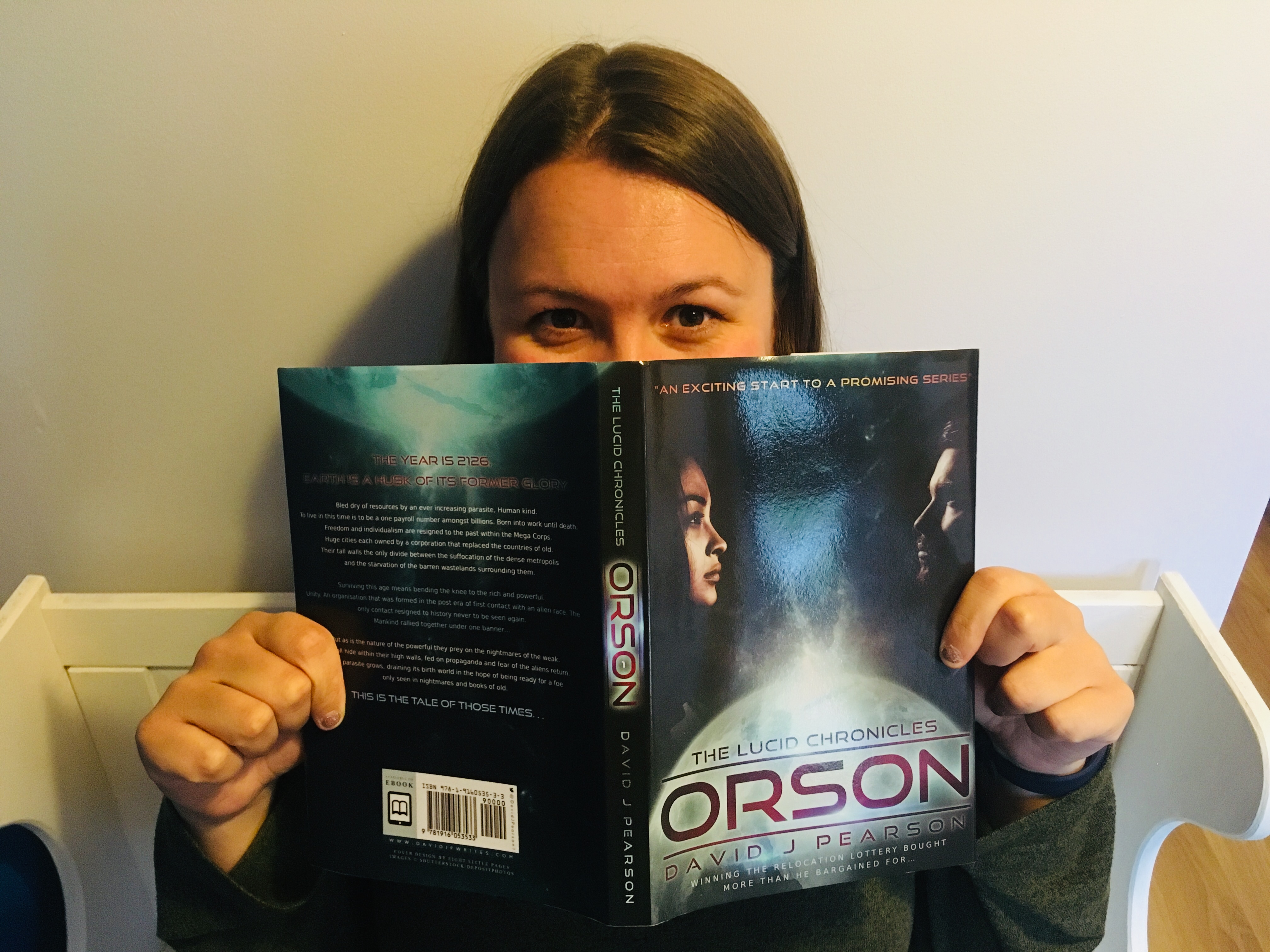 Here's another one! at the time this review was done Orson travelled across the pond all the way to New York. Since then he has travelled to Sydney, Canada and all over Europe. At the time of writing this the book is only two months old and is already better travelled than me! click the link for an honest review from a book blogger. Raining Paperbacks review – click here!
This review is from a woman with a background in Theatre and who is an avid reader!Abbie Grundy – honest review, click here! (just realised the man behind the book was probably thinking "why is this person taking my picture?! lol)
This next post was from a great reviewer over in India. She is a reading MACHINE and gets through more books than I have hot dinners!https://satabdimukherjee.wordpress.com/2020/01/28/book-review-orson-the-lucid-chronicles-1-by-david-j-pearson/amp/?__twitter_impression=true
Here's the first official review of Estan, book 2 in the Lucid Chronicles! Hope you enjoy!https://geekherring.com/estan-the-lucid-chronicles-review/
Along with these reviews I also have received great feedback through Amazon from the community as a whole. If you have a minute spare and are still not sure if Orson is for you then take a read over on Amazon Orson reviews!